Carpet Cleaning Canterbury
Canterbury Carpet Cleaner
At Canterbury Carpet Cleaners, we are dedicated to providing a first-class service to all our clients in and around Canterbury.
Our operatives have years of experience in all things relating to cleaning carpets, upholstery, and rugs, and there is nothing that we haven't seen.
Our carpet cleaning machines are some of the best and most expensive in the industry. They are powerful enough to remove even the most stubborn stains while being gentle enough not to cause any damage, and leaving you with a fresh, clean surface!
Whether you are looking for a small rug clean in your home or a complete commercial office clean on a regular basis, you can rest assured that we are here to take care of all your needs quickly and efficiently.
We like to keep things simple and ensure we are consistently offering:
Our clients a service they are delighted with, and that the job is completed to the highest possible standard. 

A fair and honest price. We always want to ensure that the rates we charge are fair on a like-for-like basis. What we quote is what you'll pay. So don't be concerned that we will try increasing the price when we arrive as some do. We don't work like that.

Communication. Good communication is something that many companies do not provide. From the moment you initially contact us to job completion, you will see that we know how to offer first-class communication and customer service. With constant updates on our arrival, job progress, and completion, you can be sure you will be well informed at all stages of your carpet clean booking.
 Choosing a professional carpet cleaner in Canterbury can be a worry for some. With different prices being offered, who can you trust to ensure your carpets are left clean and undamaged?
With our operatives having years of combined experience, there is no denying that the team at Canterbury Carpet Cleaning knows how to get the job done right first time, and to the highest standard possible. 
The carpet cleaning equipment we have invested in over the years is state of the art. Unlike the regular cleaning machines you can hire or purchase from DIY stores, ours are designed to be both powerful but very gentle, ensuring that your carpet, rugs, and upholstery are left clean, undamaged, and so no shrinkage occurs.
When Canterbury Carpet Cleaners clean your carpets, you can be sure that all dirt and contaminants will be entirely removed, leaving you with fresh, clean fibres, which is also perfect if you are an allergy sufferer.
Professional Carpet Cleaning Canterbury
Specialist carpet cleaner serving clients in Canterbury & the surrounding areas of Kent
Carpet Cleaning Residential
Carpet Cleaning Commercial
Free Instant Quotations
Call us now to obtain your instant quotation. No hidden surprises. What we quote is what you pay.
Our Carpet Cleaning Services
When it comes to domestic carpet cleaning, you can be sure that we are the company for the job! We will take your dirty carpets, work our magic and leave them looking and smelling like new. Besides enhancing the look of your home, clean carpets also have multiple health benefits for you and your family, including dust mite removal and other allergens.
On our arrival to carry out your cleaning, we will carry out a pre-assessment to ensure that your carpet clean will meet your needs and expectations. We will then commence work with our high-powered carpet cleaning machines to remove the build-up of dirt and stains by steam extraction, leaving you with a flawless finish.
Once complete, you can walk on your carpets straight away; our machines extract over 99.5% of the water used while cleaning your carpets.
Whatever your reason for needing our specialist carpet cleaning services, you can be sure that we have dealt with the scenario before, from pet accidents to urine, faeces, and sick, or even food stains, have no fear… We'll get it sorted out for you promptly.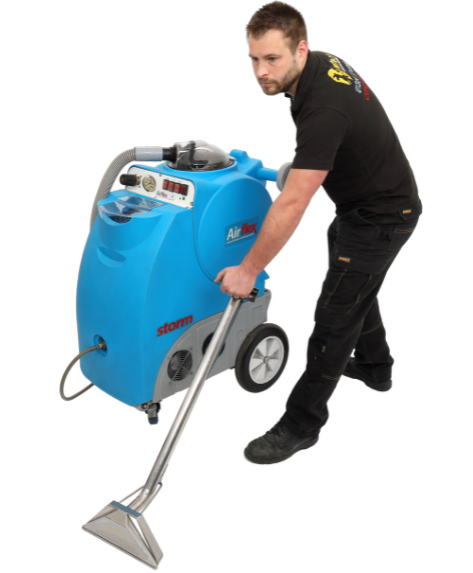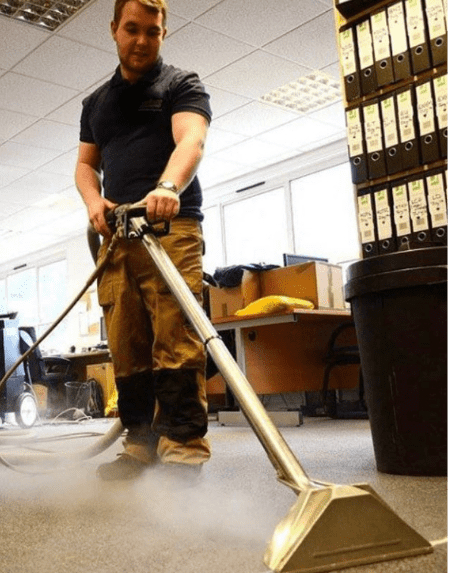 Are you looking for commercial carpet cleaning in Canterbury or the surrounding areas? We can help! We work with many businesses to ensure that their needs are taken care of promptly and to the highest standard. Whether you need a one-off clean or a regular ongoing service, you can be sure that Canterbury Carpet Cleaners will deliver.
If your commercial carpet cleaning needs to be completed outside regular working hours, that's fine. We can do evenings or weekends, and if, for example, it is for a school or nursery, then we can take care of your requirements within holiday terms as well.
Feel free to contact us to discuss the works you require, and we'll come up with a solution that will work for you and ensure that your commercial carpet cleaning is taken care of swiftly. From a one-off clean to regular ongoing maintenance, we are here to help you.
Sofas see a lot of usage, and it's all too easy for them to become stained and marked. Maybe you're sitting there watching your favorite movie, and all of a sudden, that glass of coke you've been enjoying has ended up spilling all over your precious sofa. If this sounds like what has happened to you, then simply call us, and we can arrange a priority appointment and ensure your sofas are returned to a high level of stain-free cleanliness.
Along with accidents and stains, it is good practice to get your sofas cleaned regularly. Doing so ensures that the fabric and dyes from your clothing are removed, and any pet hair, or allergens, are removed, leaving you with a clean, fresh surface to enjoy for many years to come while also increasing the longevity of your sofa.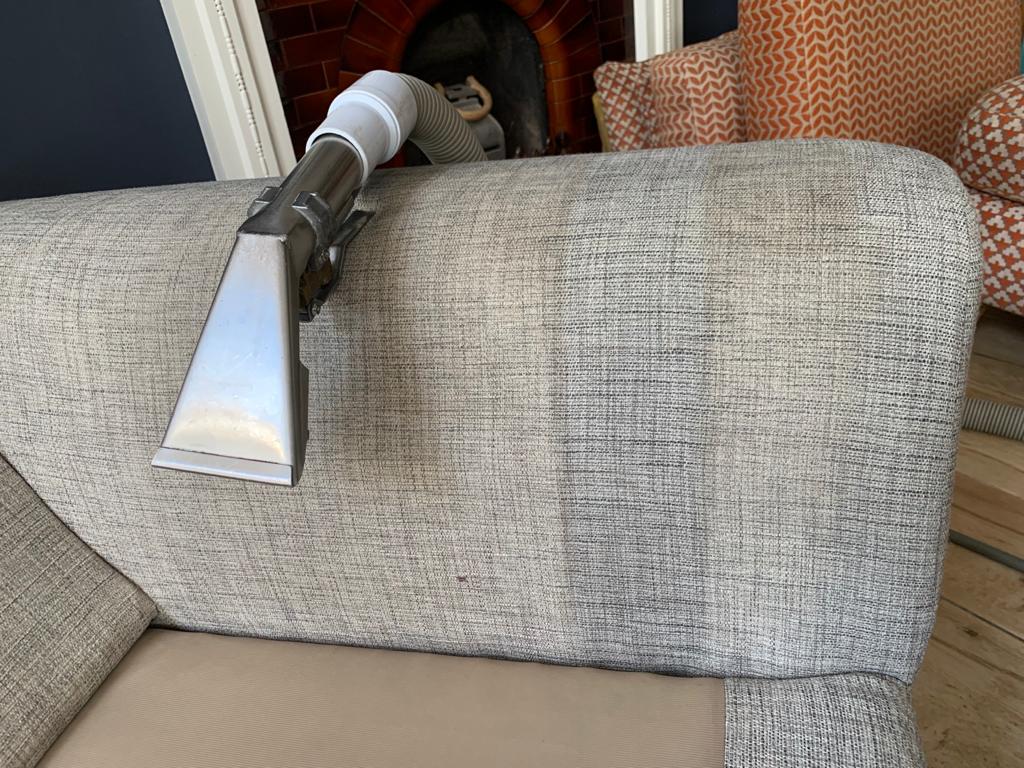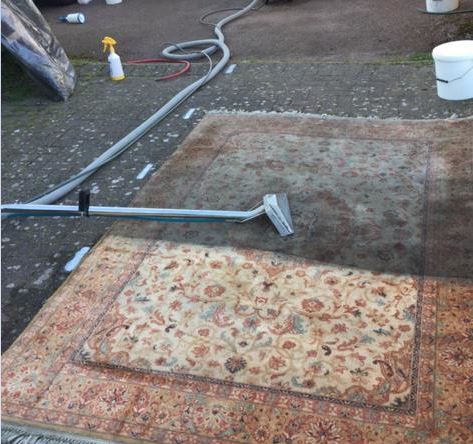 If your rugs look a little sorry for themselves after being subjected to heavy usage, why not treat them to a deep clean? Rugs often get overlooked, but regular cleaning is a fantastic way to increase their longevity and keep your home looking and smelling fresh.
Whether you require them cleaning as a stand-alone service or at the same time as your carpets, we can help.
At Canterbury Carpet Cleaners, we will deep clean your rugs to ensure that all stains and dirt are fully lifted from them.
We'll take care of it no matter the scenario, from a pet accident to a spillage. Contact us anytime, and we'll be happy to get you booked in.
Is your tenancy coming to an end, and you need to have your carpets cleaned before handing back the keys? Then we are here for you. At Canterbury Carpet Cleaners, we can ensure your carpets are left clean and stain-free, and once completed, we will issue a receipt as proof of completion for you to hand to your landlord if required.
A point worth mentioning. If you go with a different company than us, always ensure you get a receipt as proof of work as your landlord may request it, and it is often required.
If you are a landlord or letting agent requiring our services, we'd also love to hear from you. No matter if you need just a one-off clean or regular maintenance for your portfolio of properties, we are here to serve you.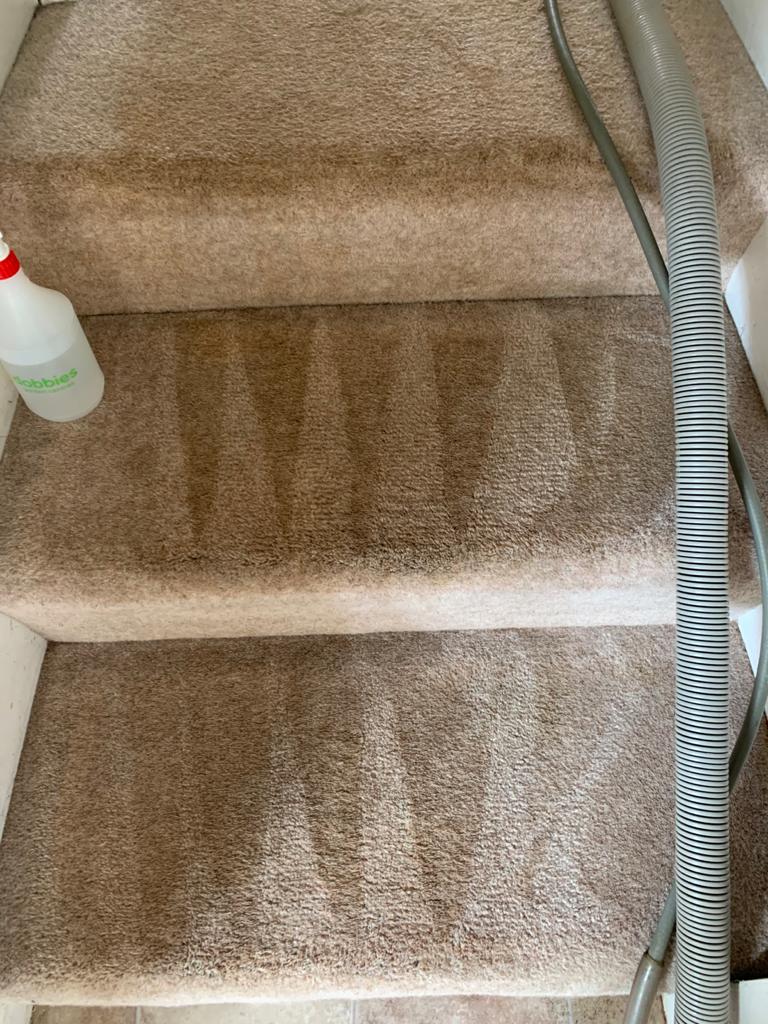 Free Instant Quotations
Call us now to obtain your instant quotation. No hidden surprises. What we quote is what you pay.
Available 'round the Clock
Have an emergency and need to speak to us? Call us anytime, we are always happy to hear from our customers and to discuss your needs. We are only a phone call away.
Satisfaction Guaranteed
You can rest assured that we won't leave your job until you are 100% happy. No matter how small your concern is, we will deal with it. Customer service is our main priority.
Instant Quotations
We offer quotations over the phone, If we give a price then that's what it will be. We don't believe in saying one thing and doing another. Honesty and reliability is what we have built our business on.
Carpet Cleaning Canterbury, Kent

FAQ's
How often should you have carpets professionally cleaned?
It is recommended to have them cleaned at least twice a year to maintain a clean and healthy environment. But there are factors to consider, such as the amount of foot traffic your carpets are subjected to, the number of people in your household, etc. Twice a year is a guide, but ultimately it comes down to what suits you.
Will carpet cleaning get rid of urine smell?
The only way to truly remove the urine smell is to neutralise and fully extract the enzymes. This can be done with our highly powerful carpet cleaning machines. If you use a DIY carpet cleaning machine with shampoo, be aware that this can make the smell worse by re-activating the enzymes!
Can carpet cleaning remove mould?
Yes, they can. A thorough steam clean is one of the most effective ways to kill mould.
Will carpet cleaning lift pile?
This depends on the carpet fibre and how bad it is. We will be happy to give you advice on this when carrying out your carpet cleaning.
Should I have my carpets professionally cleaned?
Regular cleaning should be part of any household routine, and whilst small spills and stains can be taken care of by yourself, using a professional company for a complete clean ensures your home remains fresh and increases the longevity of your carpets. Our machines cost thousands of pounds and are designed to give a professional outcome.
Are carpet cleaning fumes toxic?
The fumes in the shampoo used for cleaning a carpet are non-toxic.
Will carpet cleaning kill fleas?
Absolutely! Professional carpet cleaning is one of the fastest ways to kill a flea infestation. It will not only remove the present fleas but also destroy the flea life cycle.
Are carpet cleaning chemicals safe?
The shampoos used for cleaning a carpet are harmless and safe for the environment.
Why carpet cleaning is important
Our professional carpet cleaning services help to remove bacteria, dust mites, and other allergens, in turn keeping your family breathing well and reducing the risk of any health problems.
I can honestly say the service Ben offered was second to none. He is a true professional when it comes to getting carpets clean.  My dog had an accident on a cream carpet and Ben managed to remove all traces of it. Thanks again Ben, and we'll be in touch soon to get the bedrooms cleaned as we discussed.
Richard saved the day, and my carpets! I ended up dropping paint all over them, and at the worst possible time (7pm on a Friday) Richard came straight out and dealt with the issue swiftly. There is no sign of any paint and absolutley no smell. Very tallented guy! Thanks so much. A***
Professional Carpet Cleaning Canterbury
When it comes to carpet cleaning in Canterbury, we mean business; and our team of highly professional carpet cleaners will ensure your needs are taken care of swiftly and to the best standard possible.
Our mission is to become the most known and trusted carpet cleaning company in Canterbury and the surrounding area by offering genuine value and quality service. A reputation goes a long way, and we want to ensure that ours is of the highest possible standard and that our clients recommend any work we carry out to their friends and family for years to come.
We would love to hear from you; don't hesitate to contact us anytime to discuss how we can serve you.
We cover all of Canterbury, Kent, and the surrounding areas. If you found our site by searching for 'Carpet cleaner near me' or 'Carpet cleaning near me,' then we almost certainly will cover your area too.
Whatever your requirements are, we will be happy to help. From commercial to domestic carpet cleaning and everything else in between, we are here to help.
Call us anytime to discuss how we can help.
Introduction: Carpets play a crucial role in enhancing the aesthetics and comfort of commercial spaces. However, with constant foot traffic, spills,...
read more