Canterbury Carpet Cleaning
When it comes to domestic carpet cleaning, you can be sure that we are the company for the job! We will take your dirty carpets, work our magic and leave them looking and smelling like new. Besides enhancing the look of your home, clean carpets also have multiple health benefits for you and your family, including dust mite removal and other allergens.
On our arrival to carry out your cleaning, we will carry out a pre-assessment to ensure that your carpet clean will meet your needs and expectations. We will then commence work with our high-powered carpet cleaning machines to remove the build-up of dirt and stains by steam extraction, leaving you with a flawless finish.
Once complete, you can walk on your carpets straight away; our machines extract over 99.5% of the water used while cleaning your carpets.
Whatever your reason for needing our specialist carpet cleaning services, you can be sure that we have dealt with the scenario before, from pet accidents to urine, faeces, and sick, or even food stains, have no fear… We'll get it sorted out for you promptly.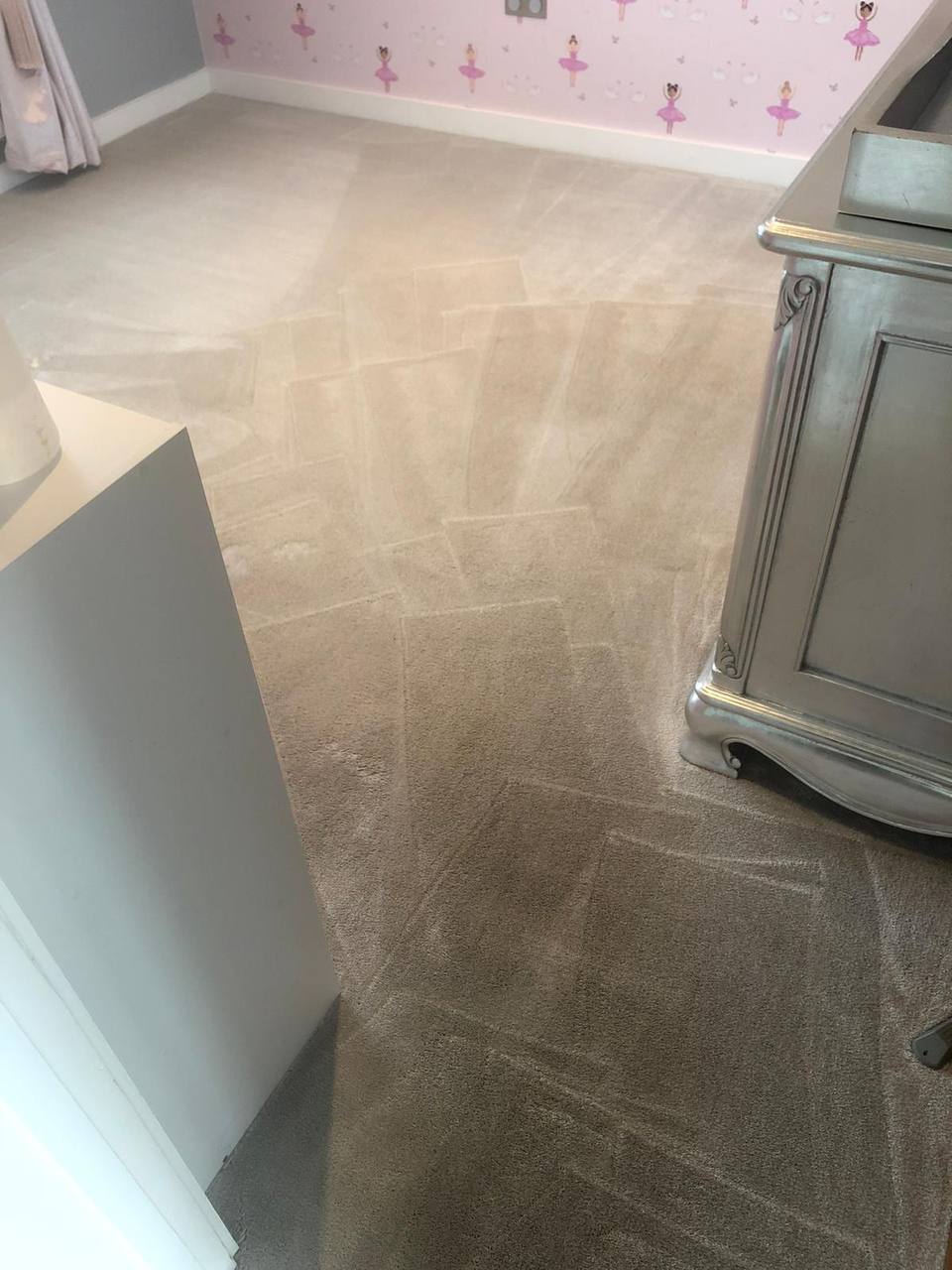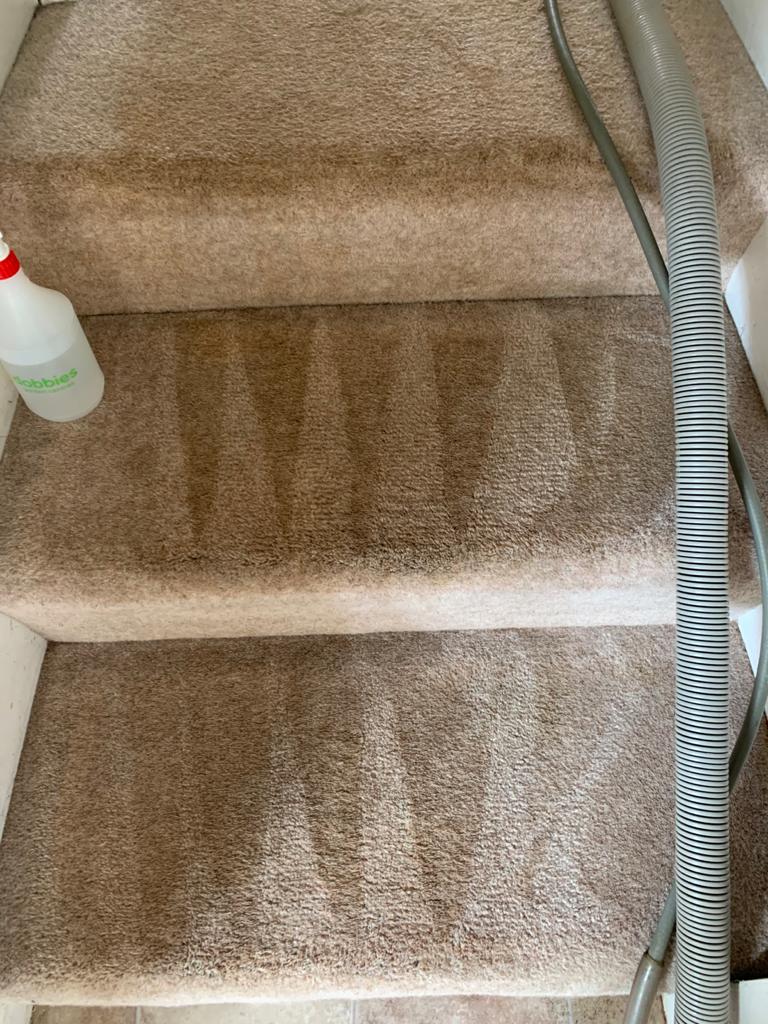 Is it worth getting carpets cleaned professionally?
Carpet cleaning is essential to maintain the lifespan of your carpets and upholstery. Not only does it keep them looking their best, but it also removes dirt, dust and other allergens that can cause respiratory problems. Professional carpet cleaning also extends the life of your carpets by removing built-up dirt and grime that can wear down the fibres.
How often should I have my carpets cleaned?
It depends on several factors, such as how many people live in your home, whether you have pets, and how often you vacuum. Generally speaking, it's a good idea to have your carpets professionally cleaned at least once a year.
Does steam cleaning leave the carpets wet?
 No, steam cleaning carpets does not leave them wet. The carpets will be dry to the touch within a few hours. and you can walk on them straightaway.
How long do you have to wait before walking on the carpet after steam cleaning:
You can walk on them immediately after the cleaning is finished; our carpet cleaning machine extracts over 99.5% of the water used during the cleaning process.
What are the benefits of professional carpet cleaning? 
There are many benefits to having your carpets cleaned by a professional, including: 
-Extending the life of your carpets
-Improving the appearance of your home
-Eliminating dirt, dust and other allergens
-Reducing wear and tear on your carpets
-Minimising the spread of bacteria and illness.
How much does professional carpet cleaning cost?
The cost of professional carpet cleaning varies depending on the size of your home and the number of rooms you need to be cleaned. We offer free instant quotations so call today to discuss your needs.
How do you make high-traffic carpets look new again?
There are several ways to make high-traffic carpets look new again, but ultimately a good deep clean will improve the look of your carpets massively. Ongoing cleaning a couple of times per year will also ensure your carpets last for as long as possible.
Carpet Cleaning Residential
Carpet Cleaning Commercial
I can honestly say the service Ben offered was second to none. He is a true professional when it comes to getting carpets clean.  My dog had an accident on a cream carpet and Ben managed to remove all traces of it. Thanks again Ben, and we'll be in touch soon to get the bedrooms cleaned as we discussed.
Richard saved the day, and my carpets! I ended up dropping paint all over them, and at the worst possible time (7pm on a Friday) Richard came straight out and dealt with the issue swiftly. There is no sign of any paint and absolutley no smell. Very tallented guy! Thanks so much. A***
We cover all of Canterbury, Kent and the surrounding areas. If you found our site by searching for 'Carpet cleaner near me' or 'carpet cleaning near me', then we almost certainly will cover your area too.
Whatever your requirements are, we will be happy to help. From commercial to domestic carpet cleaning and everything else in between, we are here to help.
Call us anytime to discuss how we can help.